J is for
Joey, Jay, and Joel 
I don't even know where to begin. Joey, Jay, and Joel are my three beloved sons.  Joey is now 40, Joel is 32, and Jay will forever be 28 – the age he was when he died in a tragic accident 8 years ago this May. Not going to put pictures of them here, I know they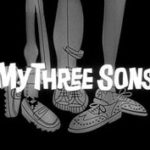 wouldn't be keen on that idea. You can read about Jay at the JCMF page. You can learn a little about Joey at his business page, Chapman Group Realty.  (A shameless advertisement from a proud mama.) Joel is on Facebook too.
Each of these men are special in their own way. Joey was the typical first born – adored as the only boy among girl cousins born that same year. He was always a charmer. Athletic, popular, and all around good guy. Jay, the middle child, even more athletic if that is possible. Sweet, funny, and all around good guy. Joel, the baby, spoiled by grandmother and loved by all, the easiest-going and most vocal. I am proud of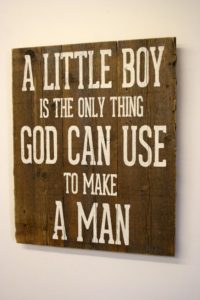 the men they have become. Joey and Joel are loving fathers who have given me the precious gift of grandchildren – five girls and one boy. Jay left as his legacy the huge influence he had on his students. HE was a high school teacher and coach. Taken from us only weeks before he was to be married, I only have grandchildren from him in my dreams.
We had our share of trips to the emergency room. Stitches, broken bones, swallowed pennies. You know you're the mom of a boy when you no longer panic at a little blood. We've had our share of sitting through sports practices and games. You also know you're the mom of  boy when you have learned that baseball starts out cold and ends up hot,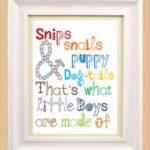 whereas football does just the opposite. Thank God for basketball – at least it is played indoors in heat or air conditioning! You know for sure you're the mom of boys when you are no longer grossed out by farting and burping contests. There is one little advantage – once they are going potty on their own their Dad gets to do all the restaurant bathroom visits!
I do remember back in high school saying I wanted to get married and have six boys! I had all the names picked out based on whoever the cute guys were at that time. I don't think any of them were Joeys, Jays, or Joels though. I was never much of a girl-person, so just as well I had my boys. Even when I taught, I had an affinity for the boys. I believe it's true
about mothers and sons having special relationships, as well as fathers and daughters. It is an unexplainable connection. Of course I have become a girl-person now that I have five granddaughters, but times are different for girls now. They can be whatever they want. Heck, they can even be boys if they want and vice versa!
I would be remiss if I didn't include one more J – the man who made it all happen, my husband Joe. Kind, caring, hard-working, and as stubborn as a stump. His stubbornness is a bane and a blessing. It can be frustrating in little day to day things, but is an advantage in making big life decisions. I love this man with all that is within my being, as I have for over 45 years, and will continue to do until the day I die, just like my sons.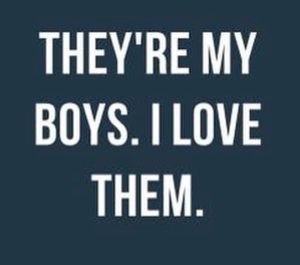 My boys are no longer little. They have become men like their father.  They are strong, wise, and Godly; good husbands and fathers. But most importantly, they are mine – my sons – my boys.
---
Warning! Tear-Jerkers Ahead!
A Mother's Song
The Man You Have Become
My Little Boy