Wow – what can I say?
The 2017 DBF is now history. As you can see from the pictures, GeorgiaJanet was all over Decatur. I must thank my wonderful friends, the Blackwells, for hosting me in their home, chauffeuring me around, feeding me, loading and carrying boxes of books, taking photographs, and being excellent assistants. They even had a little Georgia tea towel for me as a gift!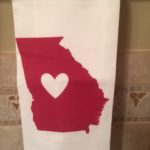 The Friday evening journalist's panel at the Schwartz Center for the Performing Arts at Emory University was informative and thought provoking. Having a journalism background myself, I found their insights quite interesting. It is certainly a different day and age in media, and that affects reporters and consumers of news.
Saturday at the Emerging Author's Pavilion provided the opportunity to hear a variety of new author voices from around the south, as well as showcasing my own books, Madam May and This Teacher Talks. Thank you to Dave Randolph, photographer extraordinaire, for the professional photo.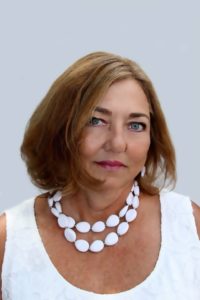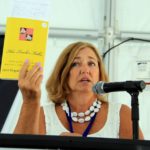 So many stories out there from which to learn and be entertained. Speakers in other venues and on panels were varied as well. There is definitely something for everyone at the DBF.
Sunday afternoon I participated in a panel discussion of memoir authors sponsored by the Atlanta Writer's Club.  Each of us had unique stories and I thoroughly enjoyed learning from my colleagues about their own personal journeys. Check out their websites to learn about them for yourself:
The people watching, the food, the thoughtful amenities provided for authors and the picture perfect weather all contributed to an amazing weekend. I'm already looking forward to next year!