November 11
Today I am thankful for Veterans of the armed forces of the United States of America.  I have been blessed to have two specific veterans in my life, my father from World War II
and my brother from Vietnam.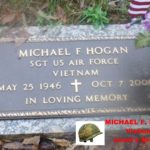 I cannot even begin to fathom the sacrifices these men and scores of others made for my future and the future of the US and other citizens around the world. War is hell. No one wants war. I am not going to debate the rights and wrongs of war here because what I want to do is honor veterans who did not question the rightness or wrongness of their particular conflict. Most simply responded to the call, considering it their duty. I have many ancestors who responded in centuries past to other wars and conflicts, and I am proud of each and every one. Each war has its own personality, from the American Revolution and The US Civil War fought in fields and woods to the deserts of the Spanish American War, to the bridges, roads, seas, islands, and skies of World Wars One and Two, to the jungles of Korea and Vietnam, to the urban warfare waged in the Mid-East today. We cannot know the nature of future warfare, but we know that men and women will always answer that call. I salute you, veterans, and thank you for your service.
Veteran Salute: A video remembering many of the veterans in my family.