November 26
Today I am thankful for music.
All kinds of music. My playlist has everything from classical to rock to country to gospel. What I listen to all depends on my mood. Music has that magical ability to take us far away to places and times past and future. For some reason, the songs from our teen aged years always end up being our favorite music. This has to do with brain chemistry. If you want to understand that further, try this link: Neural Nostalgia. For me, those are etched permanently in my brain but there is other music that conjures up precious and specific memories. Not surprisingly, many of these are songs of faith and spirituality.
Feeling the sadness of Day is Done at the end of Brownie Scout meetings and Taps each night at 9 pm, drifting all the way to our house from Fort McPherson. Then, years later, as it was played at my brother's funeral service in 2008. 
The scent, sound, and feel of the woods as we sang Kum Bah Yah at vespers at GA Camp at the old Baptist Assembly Grounds near Sandy Springs.
The old-time gospel songs my daddy would listen on Sunday mornings. Jubilee! 
The thrill of hitting the high notes of Love Lifted Me in the old
sanctuary at West End Baptist, singing with my best friend Shirley Lowe.  Then, only about ten years later, Martha McGarity singing it at Shirley's funeral service.
The reverence and awe of our youth choir singing My Song in the Night. I still think of it as a comfort when grief and sadness come in the night time.
The songs from movies that take us back to family movie outings, date nights, and even my own wedding. The Sound of Music, Raindrops Keep Falling on my Head, A Time for us.
One of my own children's favorite, Sweet Child 0'Mine, accompanying the photo memorial at his funeral service.
The world is full of beautiful and meaningful music. I could go on and on and on. I am thankful that God has blessed me with exposure to music, participation in choirs at different times of my life, the joy of listening, and a very minimal amount of musical expertise, just enough to entertain myself in the shower, at karaoke, or on my own piano. Maybe not so muchof a blessing to others, but it is still a blessing to me!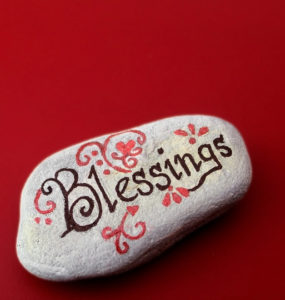 What are some of your own favorites?
http://www.slate.com/articles/health_and_science/science/2014/08/musical_nostalgia_the_psychology_and_neuroscience_for_song_preference_and.html