November 30
Today I am thankful for the life I live.
I am not wealthy by the world's standards. I do not live in a mansion. I do not have a housekeeper, cook, or personal assistant, unless you want to count my husband.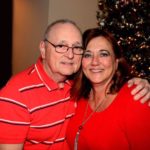 I have a comfortable home, and even have a swimming pool!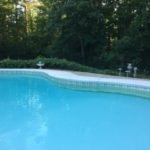 As a child, I would never have dreamed I would have a home with my own pool. I have money enough to meet my needs and most of my wants for now, and at times I am able to help others.
I am past the point where I have to get myself up, dressed, and out to work every day. Praise the Lord!  I can travel, maybe not extensively, but I have seen places in this world I never thought I would see: Paris, Alaska, Hawaii,  Ireland, and Israel.
I have friends I can call on if I am in need. I have children and grandchildren who fill my heart and my lap with love. I have a husband who cherishes me and works hard to make my life what it is – blessed. There is so much more, and I've written much about some specifics these last few days. It is sometimes easy to look at the world around us and become anxious, worried, and distraught. It could always be worse.
Take time to look around at what you have that is good, beautiful, and lovely, and be thankful.
Philippians 4:8
And now, dear brothers and sisters, one final thing. Fix your thoughts on what is true, and honorable, and right, and pure, and lovely, and admirable. Think about things that are excellent and worthy of praise.