You know the south is all about good food. Here are some of my favorite places to eat in Georgia. You can tell I'm not much of a high-brow eater! Please comment below to add your favorites. 
The Varsity, Atlanta 

The best fast food ever. Onion rings, chili dog, FO, waddya have?
Matt's Smalltown Pizza, Senoia
                                                               We'll know you are not a native if you pronounce this               town's name "Sin-noy-yuh." Ask a local how it's really done!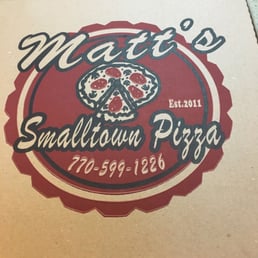 ---
Barbecue Joints – 
None of these will ever match my Mama's home made pork bbq, but they're pretty good. Too many good ones to list them all, but a few of my faves are: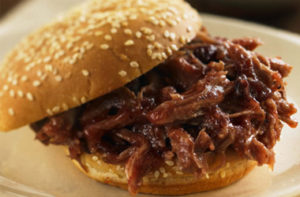 Southern Pit in Griffin
Crossroads in Columbus
Barbecue Kitchen in College Park
Fresh Air Barbecue in Jackson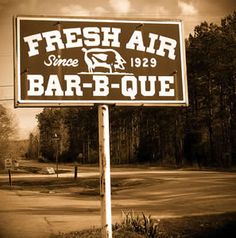 Shane's in McDonough
Fox Bros. Bar-B-Q in Atlanta.
---
Southern Cooking Meat and Threes:
I'm sure there are many more out there. Share your favorites in a comment!
Mary Mac's Tea Room, Atlanta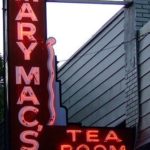 The Silver Skillet, Atlanta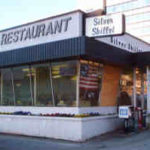 ---
Seafood
If you can get it, fresh at the coast is the best, like
The Crab Shack on Tybee Island.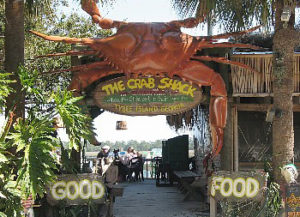 Bee'z Eats in Newnan proves size doesn't matter. This tiny place serves up seafood with a big taste!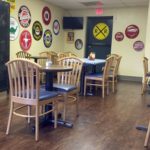 ---
A bit pricier, but worth it for special occasions.
Frank's at the Old Mill, Fayetteville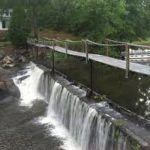 Canoe, Atlanta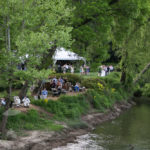 Rays-on-the-River, Atlanta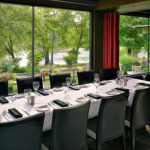 ---
And finally…
I can't neglect this little out-of the-way Asian place in Conyers. The food is good, the prices low, and mostly I love it because it is where my writing group meets every other Tuesday evening!
Mandarin Garden