***All images found on Google, FAcebook, or Pinterest.  GeorgiaJanet does not own or reproduce these images for profit.
         

GeorgiaJanet is all about strong women. So many strong women have influenced my life: My mother, aunts, sister, friends, colleagues, teachers, professors, church leaders; too many to name them all! I honor them and write about them. Without strong women there would be no strong men, no strong leaders, no strong characters for our stories. This page has bios and vignettes of many strong women as well as some inspirational quotes and funnies. Do you know a strong woman you would like to recognize? Comment below!
NOT a chick, girl, babe, or dame.
 
---
The Dedication page of

Madam May 
---
Just for Fun…
Can you identify the books in which these 10 amazingly strong women are the main characters? Post your answers in a comment below. All will be revealed on the next update of Strong Southern Women! Try it without Google.
NO one on God's green earth should miss this one!
    1. Scarlett O'Hara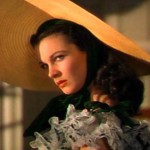 These may be slightly more difficult but not for well-read southern belles:
<2. Scout Finch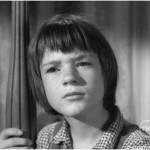 < 4. Hermione Granger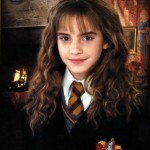 5. Hester Prynne >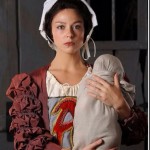 If you know these next ladies, consider yourself an accomplished connoisseur of fine literature:
  6. Sofia, Shug, and Celie ∨ (all three in the same classic book)
< 7. Daisy Buchanan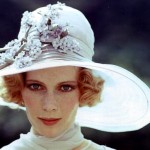 8. Dominique Francon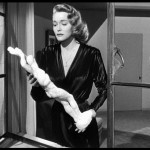 >
<9. Esther Greenwood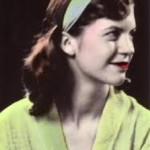 10. Janie Crawford >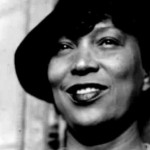 ---
Thoughtful phrases from my

---
Strong Southern Women…a few bios of some lesser known strong southern women.
Nellie Peters Black
It is hard to imagine one woman's legacy led to so many lasting institutions, but in the case of Nellie Peters Black (1851-1919), a strong southern woman, this is especially true.  At the young age of only nine this woman was initiated into a life of service as she accompanied her mother ministering to the hundreds of Civil War soldiers injured and maimed who were brought into the city of Atlanta before Sh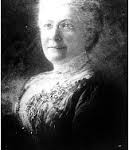 erman's invasion. Born into one of Atlanta's wealthiest families, as a child this woman learned from experience that with wealth came responsibility, and her family set an excellent example for helping those less fortunate.
As a young adult this woman chose NOT to marry right out of finishing school, instead diving into charity work. She started Sunday Schools in the slums of Atlanta in the 1870s and helped establish missions of the Episcopal Church. She eventually married in 1877 but became a widow in 1886, with seven children to raise on her own. Her family's wealth allowed her to hire help at home so she could continue to serve the less privileged.
She became the first president of the Episcopal Church's Women's Auxiliary, established the King's Daughters Charity Hospital, and was a founder of the current Grady Hospital, still Atlanta's largest charity health care institution. She was instrumental in establishing public kindergartens for Atlanta school children and was a charter member of the Atlanta Women's Club. She remained involved in her family's agricultural and horticultural interests and was active in the development of the preservation of foodstuffs that sustained soldiers and the country during World War I. Before her death in 1919 this amazing woman served as a delegate to the southern conference of the League of Nations. Most would immediately recognize the name of a major thoroughfare that bears the family name of this extraordinary strong southern woman.
---
 Ellen Craft 1826-1891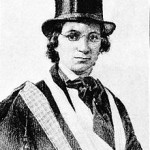 Ellen Craft was born into slavery, the child of a white slave owner, a founder of Macon, Georgia, and one of his house servants. She was light complexioned and favored her father. Her father's wife, however, did not take kindly to her presence in their home, and eventually she was sold away.
As a young adult this woman met and fell in love with an accomplished cabinetmaker, also a slave. As a talented seamstress house servant and a tradesman, the couple lived relatively well. The couple lived together as man and wife but vowed not to have children born into slavery. They longed for freedom and devised a plan to make their way north, a dangerous and deadly endeavor.
She, being of light complexion, disguised herself as a young white gentleman and her darker skinned husband acted as the 'gentleman's' manservant. Over a two year period that included trains, ships, coaches, hideouts in northern abolitionists' homes, and many close calls, the couple landed in Liverpool England and kissed the ground. They went on to raise children having kept their vow not to bear children into slavery.
After the Civil War they eventually returned to the South where they bought a plantation and established schools, aiding former slaves in achieving skills and education. Financial difficulty plagued the couple as they aged. She died at her daughter's home in 1891 and her husband died in 1900. Their plantation holdings returned to the mortgage holders.
Although this woman left behind little of monetary value, her determination to seek freedom and then return to work with former slaves displayed fortitude, courage, and dedication. She was truly a Strong Southern Woman even if she had to pretend to be man to achieve her goals.
---
Mary Musgrove Bosomworth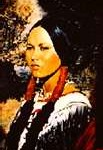 This Native American woman's mother was a Yamacraw, a split off group of the Creek Indians. Her father's identity is disputed, although he was likely an English Indian trader. She was born around 1700 in what was then South Carolina. Her father had her baptized, educated, and given the Christian name by which she is most commonly known. She and her first husband lived among the Cherokee in Georgia, operating a profitable trading post.
When James Oglethorpe began establishing settlements in the Georgia colony, he called on this woman as an interpreter when negotiating with the Native Americans. In return, she received monetary and property compensation. Her services were invaluable in securing cooperation with the Native Americans.
When her first husband died she married two other times. Her second and third husbands were thought to be greedy opportunists, demanding greater rewards from the English and stirring up discontent with the Native Americans who trusted her wisdom in negotiating with the white men.
Eventually, she received as claim settlement the property of St. Catherine's Island off the coast of Georgia, where she lived the remainder of her days and is buried. Although there were disputed claims regarding payment for her services, it is clear that without her influence early Georgia settlements along the coast would not have happened as peacefully as they did. Without her aide, it is likely the settlement of the Georgia colony would have produced more bloodshed and animosity. This woman was definitely one of the earliest Strong Georgia Women.
---
My own Mother, Mary Elizabeth Lord Holliday Hogan.
Let me tell you a little about her and you will see just how strong she was. 

Mary was born in 1923 in a poor rural farming family, the youngest of three sisters. The family moved frequently between South Georgia, the Atlanta area, and Commerce, Georgia, following wherever there was work to be found. Her mother Tommie Belle found work in the mills. Her father Joseph Clarence drifted from job to job, farming, hawking newspapers, whatever he could get. He had lost some fingers in a saw accident and used it as an excuse for not holding down a steady job.
Mama always said she never realized just how poor they were, even when she told stories about the depression. In one such story she told about finding a dime while walking home from school. She went in a store and bought a school tablet and some candy. When she got home and told her own mama, her mama cried and said "Oh, I wish you'd brought it home to me. We could have used it for food to make soup for supper."
Perhaps Mama thought she would find a way out of this hard existence when she finished 10th grade, married at age 15, and had a baby at age 16, but she was sorely mistaken. Mama and her husband never established a home of their own. When Tommie and Clarence moved to Atlanta for work Mama came along, bringing baby Joseph Thomas with her. The depression was easing in 1940 but war was on the way. In November of 1941 Mama was divorced from her first husband, married to her second husband, and turned 18 years old.
The war years separated Mary and my father, Jimmy. Pregnant when he left, my sister Sandra was born and did not meet her daddy until she was two years old. Getting pregnant again when Daddy was home on leave, Mama had a full term stillborn baby while Daddy was away. All while living with her own mama and daddy in West End, scrimping to make ends meet.
Nine months after his discharge in 1945 my brother Michael was born. Life after the war was promising. Mama and Daddy finally established a home with Tommie Belle and Clarence living upstairs, and one of her sisters living across the street. Daddy had a good job, babysitters were plentiful, and the couple partied hardy at the American Legion just around the corner from their home.
By the time Tommy, Sandra, and Mike were all in school Mama was wanting to better their life even more. She worked part – time jobs to bring in extra money. Daddy changed jobs a couple of times and she never felt financially secure. She had just secured a nice-paying job at the National Biscuit Company, her youngest, Mike, was nearly 8 years old, when lo and behold, she found herself pregnant again. Distraught and crying to her mama, there wasn't much to be done in those days but resign one's self to the consequences. Just when Mary thought she had relatively carefree life and steady income I made my presence known.
Mama patched together babysitters and returned to full time work, this time at the newly opened Owens-Illinois Glass Plant. It was good money but grueling conditions. The blasting furnaces, rotating shifts, and assembly line drudgery were laborious and hot. Mama would sweat it out there the next 35 years. Another baby came along five years after me: my little brother Randy. He was the final one. Over a span of close to 20 years, Mama had birthed six babies.
Mama's own mama and daddy were getting up in years. Her mama worked factory jobs until she had a stroke and died at age 62. Her Daddy had long since given up trying to earn a living, his Parkinson's and damaged hand making it nearly impossible. After Tommie Bell died, Clarence lived a while with Mama's sister and then went on to a nursing home where he died seven years after Tommie Bell. Even with decent paying work, caring for dependent parents and five children always made the money situation tight.
With the help of my Daddy's mama, my own Mama eventually had a nicer home, although still modest by most standards. Daddy went through several health crises. The three older children eventually married and were on their own. Mama continued working hard to provide things for me and my little brother that she had never enjoyed, and to some extent that my older siblings had never enjoyed. They had the blessing of Mama's time when they were little, while my little brother and I had only the advantage of her income, being latchkey children long before that was a common term.
Mama's life was hard. Daddy continued to have health problems and she continued to labor at the glass plant. My little brother acted out at school and caused countless problems for Mama to contend with. I, on the other hand, was the perfect child (wink wink.) My indiscretions consisted of wanting to participate in extracurricular activities, permission for which was always a resounding NO. I did not understand until many years later it would have been impossible with Mama's work schedule to cart me around after school and in the evenings to those activities.
I left home at 19, marrying the man with whom I have shared over 45 years of marriage. Daddy died of lung cancer two years later, leaving Mama a widow in her early 50s. Only now do I understand how devastating that must have been. Mama kept working and living alone (after my little brother moved out) as the neighborhood declined. She endured break-ins and even encountered one burglar as he made his escape. Finally, after 35 years of backbreaking work, Mary retired. She made a new home with my family, always saying she would not be there but just maybe five years because her own mother had died at the age of 62 and she expected to do the same!
In fact, Mama lived 14 more years. Her health was good at first but the years of hard work, genetics, and smoking took their toll. After enduring heart disease, bypass surgery, emphysema, COPD, and diabetes, Mama was finally allowed her rest in March of 2000, a few months shy of her 77th birthday.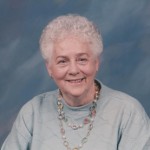 A sturdy soul, a hard worker, a woman who never hesitated to speak her mind, my Mama was part of a generation of working class women who toiled long and hard to provide better for their children than what they had for themselves. She never enjoyed the freedom of choice and material blessings my siblings and I have as a result of our upbringing. As Mama herself would say, she was a redneck and proud of it, and "people like us" are the salt of the earth. We knew she loved us in her own way and would give us the world on a platter
if were in her power to do so. Thank you Mama, for passing on the legacy of a Strong Southern Woman.
---
Vara Crow Gaddis
This woman is featured at the request of her daughter, Cathy Gaddis Coffey.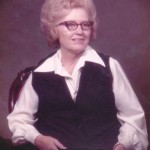 This strong southern woman was born in 1919 to a hellfire and brimstone Baptist preacher. It was a time when young women were expected to become wives and mothers and nothing more. She was the first in her family to attend college, and went on a scholarship to the Women's College of Georgia where she majored in English. She went on to write poetry and stories that her daughter hopes to publish someday.
Like many women, she was sidetracked from a career when she met the man of her dreams. A good-looking Navy man, he, too, was smart and had a baseball scholarship to college. Unfortunately, his family did not see the use of a college education, so he never went. Instead, he joined the family pastime, running moonshine.
They married against her patents wishes and had two sons within five years. They were happy as long as he stayed away from the family product – alcohol. When he drank he became abusive both physically and mentally to his faithful wife. Another son was born, and finally a daughter came along, and the family was complete. Sadly, his drinking worsened, and with it the abuse, spreading from her to the children.
This woman, like so many before and after her, knew what had to be done. She reached her limit and knocked him unconscious with a baking dish. She left with three of her four children (the oldest went away and joined the Navy.) Her family thought she was foolish to leave her husband and offered no support. She found herself alone, with three children to support, and no job. But that did not last long.
Within a week, at the age of 40, she had a job and a place to live, and had filed for divorce. Her husband never paid child support and she never asked for government assistance. She never spoke badly about her ex and never denied him visitation with their children. At the age of 60 she went back to college and became the first female police officer in Georgia.
In a nutshell this woman graduated high school, went to college, wrote a book of poetry, started a fictional novel, married against her parents blessing, suffered abuse as long as she could, left her husband, raised three children on her own, became the first female graduate from the Georgia Police Academy, retired from two jobs, graduated from college, and finished her novel, all without outside financial support or government assistance.
This woman, Vara Crow Gaddis,was a longtime resident of Cartersville, Georgia. More commonly known as Gabby to her friends and family, she died in 1993. Gabby lives on through her daughter and granddaughters, who carry on the legacy of this Strong Southern Woman.
---
Helen Dortsch Longstreet, 1863-1962
… married an infamous Civil War General when she was  34 – he was 76! She was the  first woman state librarian of Georgia, the first woman postmaster in Georgia and the first woman to have her  portrait placed in the state capitol of Georgia. She fought the Georgia Power and Railroad Company against building the Tallulah Falls Dam. She was a lecturer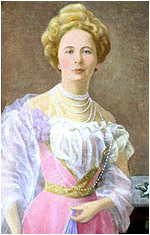 at Brenau College and  a free-lance author. She also campaigned for women's suffrage, civil rights for African-Americans, establishment of the Georgia State College for Women at Milledgeville, and numerous environmental preservation projects. At the age of 80, during WWII, she became a riveter at the Bell Bomber Plant in Marietta GA, for 2 years.  To learn more about her, visit  http://www.georgiawomen.org/2010/10/longstreet-helen-dortsch/
---
  Lollie Belle Moore Wylie

       This woman, the first society editor of the Atlanta Journal, was the first woman in the South to hold a paid position on a daily newspaper. In 1914, she was a founding member of the Atlanta Writer's Club. She was an author, poet, musician, and a strong advocate for women and the environment. She composed the music for the original state song of Georgia. She was inducted into the Georgia Women of Achievement in March, 2013.
Learn more about Ms. Wylie at http://www.georgiawomen.org/2013/03/wylie-lollie-belle-moore/
---
The next woman was suggested by Clare Isanhour. Clare herself is a strong Southern woman! Nearing 90 years old, she has disabilities that have plagued her since childhood. In spite of her many physical challenges, Clare became a beloved teacher at Joseph E. Brown High School in Atlanta where she taught. Thank you, Miss Isanhour, for your loving guidance over many many years.
Clare suggested I include   NANCY MORGAN HART as a strong southern woman.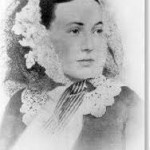 http://www.nwhm.org/education-resources/biography/biographies/nancy-morgan-hart/ Nancy Morgan Hart was a heroine of the American Revolutionary War whose exploits against Loyalists in the Georgia backcountry are the stuff of legend. (Wikipedia) Born: 1735 Died: 1830 Height: 6′ 0″ (1.83 m) Nancy Morgan Hart (1735-1830) Nancy Morgan Hart is most known for holding six British soldiers at gunpoint, but this is only one of her patriotic efforts against the British.  Hart was determined to rid the area of Tories, colonists loyal to the King. Nancy Morgan was born in Orange County, North Carolina, in 1735. She grew up to be a very tall, muscular woman with red hair, blue eyes and a scarred face. Nancy was feisty and had a quick temper.  Local Cherokees referred to her as "war woman."  She was illiterate but ran her household well and was knowledgeable about frontier survival.  She was a skilled herbalist and an excellent shot, despite the fact that she was cross-eyed.  She did not marry until age 36, something very unusual on the frontier, and then moved with her husband Benjamin Hart, to the Wilkes River of Northern Georgia. Hart was one of the most patriotic women in Georgia.  While her husband was away fighting the war, Hart was alone on the frontier with her children, but managed to sneak away periodically to work as a spy.  She would masquerade herself as a man and enter British camps pretending to be feeble-minded in order to gain information.  She may have also been present at the Battle of Kettle Creek on February 14, 1779. The Tories made frequent stops at the Hart house keeping a close eye on the patriotic woman.  In one instance Hart's daughter noticed a Tory spying on the family through a hole in the wall.  Hart was making soap at the time and threw a ladle full of boiling soap through the crack scalding the spy.  They then hog-tied the man and turned him over to the Patriots. Hart's most famous act involved six British soldiers.  They killed Hart's last turkey and demanded she cook it for them.  She also generously shared her corn liquor, ensuring that the soldiers she intended to capture were intoxicated. While the turkey was cooking, she sent her daughter to fetch some water from the spring and gave the girl instructions to alert her father, who was working in the field, by blowing on a conch shell they had hidden for this very reason.  While the soldiers were preoccupied with their dinner and wine, Hart began to sneak their guns through a hole in the wall.  She had gotten two of them through but was caught in the act while trying to steal the third.  She quickly drew the gun on the soldiers and threatened to shoot whichever one moved first.  She kept her word and after one of the soldiers made an advance on her she shot and killed him.  The rest of the soldiers were wary to make a move but decided to try to rush the woman.  She shot and wounded another soldier.  The soldiers realized that they were disadvantaged and surrendered.  They offered to shake hands but Hart did not dare lower her gun. When her husband arrived, Hart still had the British soldiers at gunpoint.  Her husband suggested they shoot them, but Hart thought that was to good for them and instead her husband and a few neighbors hung the men from a nearby tree.  In 1912, six bodies were found buried near the Hart home and believed to have been there for over a century thus confirming the Hart legend. After the war and her husband's death, Hart moved several times.  She eventually settled in Henderson County, Kentucky around 1803.  Nancy Hart died in 1830 and was buried in the Hart family cemetery outside of Henderson. A replica of the cabin Hart lived in was erected in the 1930's.  Chimney stones were found from the original cabin and used in the new construction.  In Georgia, Hart is revered as a hero from the American Revolution.  A county, city, lake, and highway were all named after the patriotic woman.
---
Rebecca Latimer Fulton. "There was never a more loyal woman in the South after we were forced by our political leaders to go to battle to defend our rights in ownership of African slaves, but they called it "State's Rights," and all I owned was invested in slaves and my people were loyal and I stood by them to the end. Like General Lee I could not fight against my kindred in a struggle that meant life or death to them. Nevertheless I am now too near the borderland of eternity to withhold my matured conscientious and honest opinion. If there had been no slaves there would have been no war. To fight for the perpetuation of domestic slavery was a mistake. The time had come in the United States to wipe out this evil. The South had to suffer, and even when our preachers were leading in prayer for victory, during the war, and black-robed mothers and wives were weeping for their dead ones, who perished on the field of battle, I had questions in my own mind as to what would be the end of it." – from Country Life in Georgia in the Days of My Youth http://www.georgiaencyclopedia.org/nge/Article.jsp?id=h-904 http://www.georgiawomen.org/2010/10/felton-rebecca-latimer/ http://en.wikipedia.org/wiki/Rebecca_Latimer_Felton  
To learn more about Rebecca Latimer Fulton:

An excerpt from Country life in Georgia in the days of my youth by Rebecca Latimer Fulton © 1919 Available as free ebook at http://www.google.com/books?id=gHsLIvQ_BN0C&dq=rebecca+latimer+felton&printsec=frontcover&source=in#PPA86,M1
 REBECCA LATIMER FULTON,  1835 – 1930 
…was an American writer, lecturer, reformer, and politician who became the first woman to serve in the United States Senate. She was the most prominent woman in Georgia in the Progressive Era, and was honored by appointment to the Senate; she was sworn in on November 21, 1922, and served one day, the shortest serving Senator in U.S. history. At 87 years old, 9 months and 22 days, she was also the oldest freshman senator to enter the Senate. As of 2012[update], she is also the only woman to have served as a Senator from Georgia. She was a prominent society woman; an advocate of prison reform, women's suffrage and educational modernization; and one of the few prominent women who spoke in favor of lynching.
---
  Alice Coachman was the first African-American woman to win a gold medal at the olympics. She learned to run and jump barefooted, and had to relearn when she finally got shoes. When she was a young girl her Daddy didn't like her engaging in such un-ladylike behavior, but he was sure proud when she won a college scholarship and qualified for the olympics! She has an awesome and unique legacy. There is a children's book written about her entitled Touch the Sky. She was born in 1923 in Albany Georgia and at the time of this writing is still living.  This is a recent photo –
---
Juliette Gordon Low

Born in 1860 in Savannah, Georgia, this strong southern woman was fondly known as "Daisy," though that is not her real name. She had many talents and was a writer, actress, painter, and sculptor. She was also an accomplished athlete, being skilled at swimming, canoeing, rowing, tennis, and standing on her head! She became nearly completely deaf at the age of 26. She is mostly known as the founder of the Girl Scouts of America.
---
 "Miss Lillian," the mother of President Jimmy Carter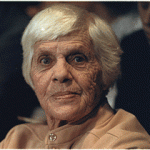 …was a nurse and a Peace Corp Volunteer as well as a farm wife and mother.
---
Harriet Harwell High (Mrs. Joseph M. High.) Born on a plantation in Campbell County Georgia in 1862, she married Joseph M. High in 1882. She was an instrumental fundraiser for the Cotton States Exposition, held in Atlanta in 1895. The Highs had a large Tudor mansion at 15th and Peachtree Streets in Atlanta. Mrs. High housed refuges of the Atlanta fire of 1917 in this home. She established funds at the Carnegie Library in Atlanta and Oglethorpe University, as well as contributing to many historical and cultural events in the city. In 1926 she gave her home, the Tudor mansion at 15th and Peachtree, to the City of Atlanta to be used as the city's first permanent museum of art. Thus, the birth of The HIGH Museum of Art, Atlanta Georgia.

---
 Dr. Leila Denmark (1898-2012)
…was a practicing pediatrician in the Atlanta, GA area for many years. She graduated in 1928 from the Medical College of Georgia and was the only woman in the class. She married and began practicing soon after her graduation. Dr. Denmark was a co-developer of the pertussis (whooping cough) vaccine in the 1920s and 1930s. She practiced medicine until age of 103. After retiring in 2001, she lived until the age of 113 years and 312 days.
---
Enjoy these other Strong Southern Women…
Disclaimer: I do not claim ownership of these images. Many have been found on various websites, Pinterest, Google images, Facebook, etc. Attribution is given when known.