I have always been a writer. I began writing poetry in elementary school, started a class newspaper in sixth grade, and was on the journalism staff in high school. My many career paths have all included some form of writing. On this page you will find poetry and essays.  If these poems, reflections, or essays touch you in some way I would love to know about it. Please Comment.
Poetry

Be sure to catch my Readers Unbound blog post on how poetry expresses my journey through the grief process. It appeared September 9, 2015.
From heart to page: Lancing the boil of grief
 A short poem for America…
Again with Pain                             
You think you will never laugh again
You can't see past the pain
You think you will never dance again
When all you feel is pain
You think you will never be at peace again
Amidst the tumult of your pain
You would be wrong and you would be right
You will laugh, and dance, and be at peace again
But it won't be the same
You will laugh, and dance, and be at peace again
Yet the pain will remain
You will do these things again, with pain
With pain, you shall do them all again.
j.chapman august 2016
---
The Beloved
The first was just a happenstance.
So inconsequential as to almost not exist at all.
He was young, so was she, times were tight.
The days, weeks, months marched on, relentless cadence.
That's just the way it was, back then.
Until there was no more they. And for him, no more her.
The second was so far away she didn't seem real.
Miles and oceans apart. Months and years.
In two years a pairing could form and love spring forth but
In absence, the heart cannot grow fonder of what it does not know.
Once again, love rebuffed. That's just the way it was, back then.
And so, for her, there was no him.
The third offered a promise, a hope for redemption. Alas, it was not to be.
Life taken before breath. No whisper, smile, or image to grieve.
Distance and time again, no presence.
'Twas an unknown essence took her away.
That's just the way it was, back then.
The third time was no charm. She was gone before she existed.
The gods smiled down and brought another, or so he thought.
For this one, there was no distance of space or time.
She was not spirited away. She was present and precious.
Sugar and spice and everything nice this little girl was made of.
And love grew, as it should have before. She the beloved, he the besotted.
That's just the way it was back then, that time.
j. chapman
 2016
---
Spring is a happy season for many folks. I love that it signals summer is soon to come, but spring itself is a melancholy time for me. Here's my newest.
Spring                 
 The season criers proclaim
Spring glorious spring!
Ahhhh! The flowers abloom, the sunshine warm, the showers gentle.
Green returns to our vista and new life is hallowed.
One could go on and on. Plant the garden, air the house, bring out the whites.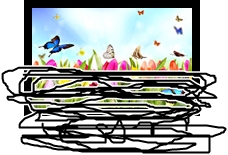 Once upon a time, new life was indeed brought forth.
Upon a celebrated May morning.
Bringing joy, touching hearts, with his sweetness, wit, and wisdom.
Apologies in advance if I should burst your bubble.
Because underneath it all, there is a lurking horror.
I shall ever and forever recall that twas on the most beautiful of spring evenings
Death came to call
First a message, then a ring, frantic calls, and hope against hope.
Finally blue lights and a knock at the door. Alas, there was no mistake.
Spring was the beginning and the end.
And never will be the same.
 j. chapman
april 2015
---
If you enjoy reflecting on poetry, what does the title of this poem, Until the Rapture, imply? To what do you think the frozen state is referring? Is it symbolic or literal?
Until the Rapture
My heart and head scream for release from the icy cold fingers.
My body longs for thawing of this frigid state. For too long have I been bound in dark and winter.
The sun may shine but there is no warmth.
The limbs may move but there is no forward motion.
Suspension, corporeal or imagined,
Reigns and does not allow for emancipation from this ancient arctic blast.
Laughter may tinkle or smiles may crinkle
But below the surface remains the frozen stillness.
Bodies and hearts don't always warm to love's embrace
Some remain cold and silent until…
j. chapman 2/2015
---
This next poem expresses the forboding change of seasons.
The Coming of Winter
The slide begins
Down down into the cold and dark
The journey commences with goblins and ghosts
Then stuffing ourselves and bird near to bursting
Madness follows, frenzied. Glitzy and bright trying to
Cover the ever-empty and sad
Days of impriso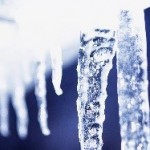 nment, an ice bound jail
School tomorrow? Will we or won't we?
Frozen in time, waiting for…
What? What am I waiting for?
That which will never take place?
The thaw will come
The spring will come
The warmth will return
But he will not return
Ever.
j. chapman
October 2014
---
I call these five short reflections collectively
Things of Beauty
Visions
A baby's face crinkling into a smile. Dappled sun on the forest floor.
The first spring leaves upon the trees.
Bare branches' intricate lacework in winter.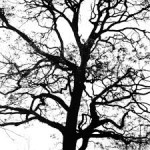 Glisten on the sand after waves' retreat.
Speckled leaves, red, orange, yellow, brown, purple.
Red clay ruts and eroded banks on red dirt roads.
Kudzu monsters. Ladies in ball gowns.
Fantasy animals in cloud puffs. Mimosa pink powder puff blooms.
Cool dew-jeweled violets in spring shade. Puzzle patterns in bark.
Stone striae in black, gray, white.
Sound
Wistful wind. Rushing water. Baby giggles.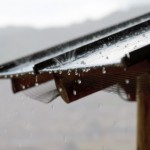 Crunching leaves. Far off beach music.
Wind chimes. Rain on a tin roof.
Train whistles at night. Monastery chant.
Little children singing Jesus Loves Me.
Summer pool sounds muffled by your ear against the towel.
A beloved dog's contented sigh. Newborn baby's cry.
Scents
Dry dust when first spattered by rain. Vanilla flavoring.
Autumn leaf fire. Dark, moist, rich forest floor after rain.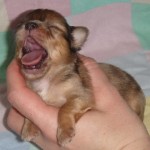 Baking – cookies, bread, cakes, pies.
Peppers and onions sizzling in butter.
Splashed hot pavement around the summer pool
A new box of crayons. Sun dried cloth diapers
Coffee. Leather. New car. Puppy breath.
Touch
Velvet, chenille, satin, suede. Cool polish of a river pebble

Bare feet on moss. Lucky rubbed chestnut.
Sand grains sifting through toes and fingers.
Mist of the sea. Cool hands on hot foreheads.
Deliciously cold air conditioning on your sweaty neck.
Your own bed after a long day.
Just enough sun's warmth. Baby oil on skin.
Silken dog ears. Pony tail swish on your bare back.
Taste
The first home-grown tomato of summer: plus the mayo, salt, and pepper.
Mama's dressing with giblet gravy – smothered in memory.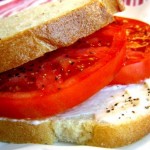 Creamy New York cheesecake – sliding, smoothing.
Hot fudge. On ice cream. With nuts. And whipped cream.
A grill-seared steak – juicy and fat.
Ice cold watermelon. Spit the seeds.
Rich's coconut cake. Tropical delight.
Bacon. Bacon. Bacon.
Hot from the oven cornbread. With butter.
The perfect French fry. Nearly unobtainable.
 Image copyright acknowledgements: http://likethedew.com/2012/12/27/listening-to-the-rain/http://quoteko.com/winter-tree-conceptual-image-black-and-white-photo-dead.htmlhttp://www.city-data.com/forum/dogs/871451-puppy-breath.htmlhttp://hairstylesforhaircuts.com/long/prom-long-hairstyles-2014/ http://blog.angelicbabyshowergifts.com/2010/06/baby-shower-recipes-%E2%80%93-summer-tomato-sandwich/
---
Added August 2014:
Ode to Paris
Ears assaulted with noise
Screaming infants and jabbering language
People in all garbs hustle and bustle
Finally ensconced in the mode
Ah! Past crumbled remnants of wars' damages
Streaming through darkness and light
Winding through tunnels of tile
Midst grime and graffiti
Steps steps and more steps
Descending the station to arrive in another world
Somehow the light is different
The air is different, quarter of the world away
The café beckons –little tables and spindly chairs
Next to the cobblestone champs
The century old building awaits across the way
Fretwork adorning each window like lace on collars
The centered handle upon the red door
Reveals marble, mosaic and spindled stair
Such will be our abode for our stay
Finally the nighttime lights
Sparking jewels strung like jewelry across the bridges
Uplights sending ominous shadows among the gargoyles
The strange twinkling spire in the distance always
Reminding us we are far from home
Each bistro calls to us, soft light and luscious scent
Music on the street serenades
Coins rattle into the cups
How beautiful is the night
In the city of light!
History's palace where she ate cake
As throngs suffered pangs in the belly
Sheltered under paint and gilt
Mirror and marble
View of water and flower
Beneath the iron tower
Eyes ascend as through branches
People like ants climbing each twig
Notorious parent icon of Lady Liberty
Victors erased Nazi's tread under the arch
Amongst Elysian Fields she stands
Star-center of those long dead
A triomphe still and strong
Our Lady of Paris! Who can deny her beauty?
Time has aged thee well
Thorns and nail in the crypt
Flying arms hold her and gargoyles guard
Climbing the mount to Christ' outspread arms
The artists' square could be now or past
Down we go past Pierre's lair
Ghosts of Claude, Edgar, Edourd, and Paul
Dog our steps and whisper their fame,
Too long in coming
So much more to see and say
Rooms of treasure that amaze
Ancients' and Light My Fire graves
The company of words of Joyce, Hemingway,
Pound, Fitzgerald, and Stein.
Little lost stolen souls
Couture of Coco, Dior, and St. Laurent
Princess' death and bizarre king of pop
Lover's locks and Medici jardine
Tis easy to see why you are so beloved, fair lady of light
Inspiration of artists and poets, revolution and creation
May your beauty endure and ne'er be destroyed
Until I shall return.
j. chapman august, 2014
---
Here's a thought on spring and new life…added April 2, 2014
Spring's New Life
 Fluffy flower heads bobble on stems

Like little girls in crinolined Easter Sunday dresses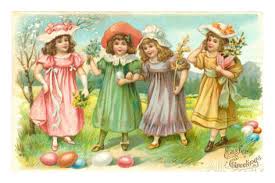 Dancing about with glee holding baskets brimming with candy eggs.
The flowers' offering: beauty, scent, bees and butterflies
As the flouncing damsels tend their treasures, the flowers proffer delights to please palate and soul.
Who would have thought from crumpled brown muddy death-like lumps
Could come such beauty?
With a little warmth, love, water, and perhaps a little blood, this transformation occurred.
Some lives are like that.
Brought from ugly death-like despair to miraculous wellbeing.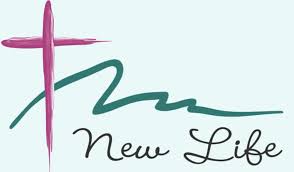 Their own baskets brimming with blessings.
j. chapman april 2014
---
Added March 3, 2014
            This tiny but sweet ditty is based on a memory I have of sitting in the car, in a rainstorm, in the parking lot of the Sears Store in West End with my Aunt Lucille. I spent a great deal of time with Lucille as she lived across the street from us. She doted on me! While sitting in the car that day, she told me to look very closely and I would see the faeries dancing in the rain. I don't know if this was commonly said to little children back in the 1950s, but my little brother says he remembers her telling him the same thing. 

I have become a little enamored with faeries lately and versed these lines placing them on a backdrop of magical rain. If you look closely, you may see the faeries dance too!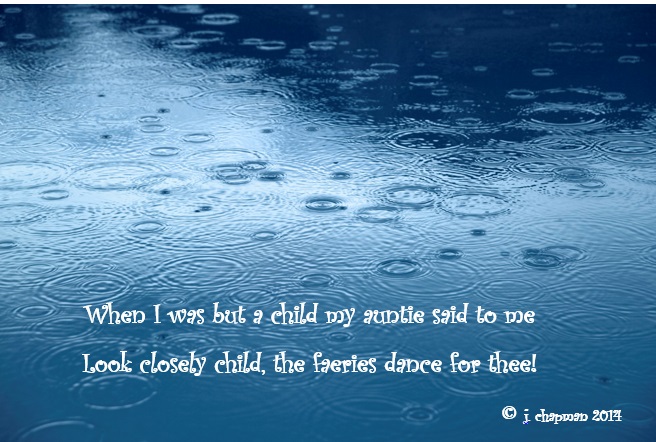 ---
Added January 25, 2014.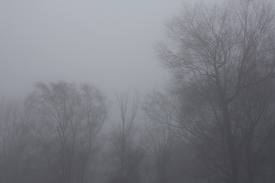 NOW
It is all gray.
Rough grass like stubble of an old man's three day beard.
Dying like an old man too. Slowly, gradually, a little at a time until soon there will be nothing left but dried up cells.
Alongside the grass, more gray. Shrubs hunker below trees.
Here and there a bright red or yellow emerges, like a soldier from a long ago war emerging through cannon smoke in a bright, unsoiled coat only to crumple towards earth in death.
The trees stand regally tall and upright. Sturdy trunks the darkest gray, bold strokes of charcoal on artist's sketch.
Branches and leaves delicate tracery, the lighter gray of pencil crosshatching.
This is what I see out my backdoor.
                                                              j.c. november 2013
---
Added November 25, 2013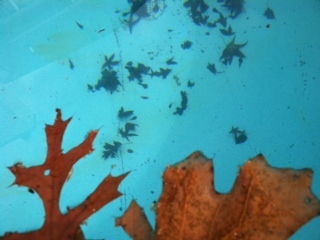 Belie
Like diamonds in light the water is sparkling and clear
Ghosts of laughter, splash, serenity and heat dance on the facets
It appears refreshing, yet a breath snatching cold waits in its depths
What is that?
Dark, spiny creatures float on the surface
Their kin rest on the bottom
Some unfortunate rodent or reptile that has met its demise?
No; only the fallen leaves and prickly spheres of sweetgum
Late autumn is here.
Turkey lies in wait in freezer darkness
Tinsels tangle in attic gloom
Logs await their crackling end
Like the water, the sun smirks at her cruel joke.
Her brilliant rays blind but she withholds her warmth.
Mother earth plays along, tilting in space
Appearing to deaden her brilliant green leaves and brown her grass
Sometimes covering the death with a glistening mantle of snow
But I? I long for the summer sun, those direct arrows of fire
That awaken the greens and rainbow bouquets
Ah…mother earth will come 'round and
Once again warm my soul
J. Chapman
November, 2013
---
Added June 19, 2013
This poem was written in January of 2011 after I had been on a tour of Israel. I had never seen so many rocks! It was/is dedicated to our awesome tour guide, Itai Levee.
Stones
The stones. Tan, white, brown, black.
Could this one be the bread?
Could that one have felled a giant?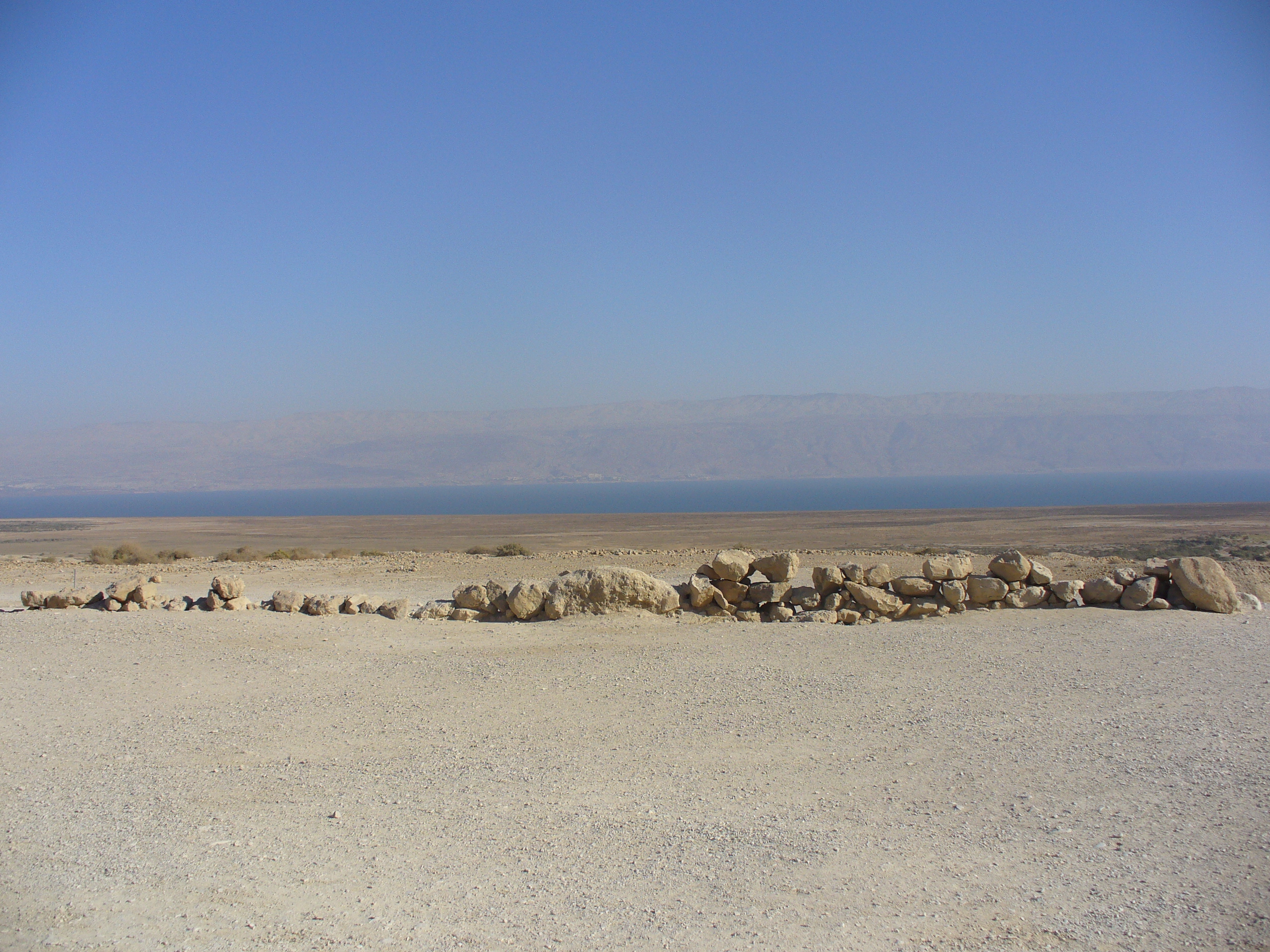 Was this one hurled at a sinner?
Was this one tread upon by a king, warrior,
or prophet?
Could this one have been the fatal blow to a martyr?
Was that one shaken from tumbled walls by a trumpet?
Hold one in your hand and you may hold a weapon, tool, or fragment of antiquity.
Or it may merely be a stone, and nothing more.
 J. Chapman                                                                  January 14, 2011
---
EARLIER POSTINGS:
Between
Somewhere between life and death,
Waiting suspended.
Between heaven and earth?
One foot in the grave, the depths of despair.
One thin tenuous filament
A spider silk
A fairy breath
Spanning from here to there, in which
The soul is caught, somewhere between.
I can't let go.
So easy to say the platitude, the prayer.
But if one lets go, there is only the nothingness, the void.
 The black hole of the soul.
Is that better than the cacophony, consciousness, and caustic pain?
Yes or no?
 *****************************************************
I wrote this poem in 6th Grade at Arkwright Elementary in Atlanta. My Teacher was Ms. Turnage. We were asked to write about citizenship. My poem was chosen as an award winner and I had to read it aloud at the PTS meeting. This illustrates what was being taught about good citizenship in February of 1965.
Citizenship
Citizenship takes carefulness, citizenship is kindliness.
             Help an old lady acrss the street, don't be shy, don't be meek.
Don't litter roads and places to play, so that you'll have a nice clean day.
And for my parents, let me see, they teach all of these things to me.
I do unto others as I would have them do unto me. That makes my life full of fun and glee.
If you don't use this wonderful rule, you're not smart at all, you're just a fool!
Courtesy, generosity, and the Golden Rule are taught to me in my public school. They are taught by teachers, you see, who teach and watch and care for me.
All of these things go into citizenship, on which I have a very good grip. But all of these things wouldn't happen to me if it weren't for parents and teachers you see.
Or I wouldn't be here to be reading this poem to you from me.
---
On a cold gray winter day it is easy to feel grief weigh heavily on one's heart. So it was with me in January 2013. The heaviness was palpable and I was reminded of another who bore a burden so great it is unfathomable to our merely mortal minds. The result follows in this new poem, The Cup.
The Cup
When HE cried out
Is this how he felt?
Of course it is, only worse
HE felt not only my pain but
The pain of every soul, past present and future.
My soul screams Why? No! Why? NO!
There were no goodbyes
No last words
Just the twinkling, I hope
God, I do hope it was a twinkling.
That at least I pray for, if it had to be, God, please
I hope it was instant in the blink of an eye.
And I hope your angels lifted him before he could know
Then he would have been spared this grief and terror
This hollowness and despair.
So many unanswered questions, still
And now, the emptiness.
I never realized that volume could be so infinite.
The depth and utter disconsolation.
It is pervasive – and these words do not do it justice.
I suppose there are no words that can or ever will.
Only tears, yet  those do not seem enough.
Like the terror felt waiting to hear the splat when you dream you're falling
Only there is no end, just falling falling falling eternally into nothingness
A splatter on the pavement would be more welcome than this.
It never ends, it goes on and on and on and on.
I could scream too, "Take this cup from me"
But then he might never have been
And if anything could be worse that would be.
So I must drink this cup.
This bottomless potion of poison that saps my being.
I cannot share it.
I cannot throw it out, pour it away, or spew it into space.
I can only drink it down, down, down. Lower than I ever knew was possible.
j. chapman, January 2013
---
The following poem was written in 2005 during an especially bad rheumatoid arthritis flare of bursitis in my hip.  It was the worst physical pain I'd ever experienced in my life, other than childbirth. 
Pain
The distinction is somewhere out there up there away beyond where it is now.
 For now, this vile journeying pain is a feverish pulse like so called swamp gases glowing with an unearthly bile-ish hue, fulminating poisonous fumes that sicken all they cloak with their unknown disease vapor
Eating away at comfort like the grotesque parasitic grub turning within its fleshy host.
Take this predator!
Disintegrate its evil into millions of infinitesimal splinters exploding into their destination out there, alone, beyond me.
 j. chapman, 2005
---
 When I see things I tend to think of them in terms of language and then I am compelled to write about them. This poem has been mulling around in my mind for some time. It was inspired by a scene I found so intriguing that I had to stop my car, get out, and take a picture.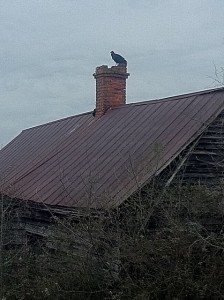 The Sentinel
 It watches from on high
Guarding the passageway
Is it keeping within or without?
Perhaps it is minding the souls that once lived and breathed
underneath the rusting tin and
within the weathered boards and crumbling brick
Protecting them from coming out into an unknown world
Watching that they don't fly free to their eternal damnation or reward
 Or it could be patrolling the sky
Seeking to snatch already unleashed shades,
Only to throw them inside with the others.
Sentencing them to forever darkness
What is in there?
A mother? A father? A babe? A slave?
Do they scream and wail to be loosed?
Or are they soundless and resigned?
Do the sentinels even know what it is they mind?
The sentinel is silent and still.
Others look at him and wonder
What sustains his glossy blackness
Is it the essence of the dead within?
Could he be the embodiment of an ethereal guardian
Watching o'er my own sad subsistence
Seeking to somehow protect or encourage
But which could it be?
It is no matter, for it does neither
Does he feed on my spirit
Gaining sustenance from my very suffering?
Or is he simply at rest
Seeking solace
As souls often do.
October 2012
---
Things that are… Poignant and Piercing
 The pasty pie-faced Appalachian child,
            Vacant behind graying board and  sundered screen.
 The station: steely, bleak, specters of souls dissolving.
The siren: wailing through darkness signaling other spirits' sojourns.
Early September evenings sensing autumn's stealthy theft of summer's song of promise
Sensing sadness in the stead of…
…the beauty of a child…no matter why
the traveler's promise of optimism…no matter where
selfless saviors…no matter when
….God's sureness…no matter what
---
Sea Scene
Incessant crash and swoosh of wrinkles
Far off squeals – child or bird?
Moist mist fore, scratchy grass aft
Lizard slit eyes see sequins
Shoulders absorb sun in slow flow like solder
Soles cleaned by nature's pedicure
Souls seek solace
Sovereign sends
 Spirit sings.
---
The following poem is a bit like a riddle. It was written in August of 2008 about a specific thing. Eventually I may reveal what inspired this poetic riddle, but if you have any idea what you think it may be, please comment! Nancy has it figured out – she's the only one so far!
The Road
The snakes slither in the distance.
Black strands across the way, waves pulsing above.
Yet we never reach them,
They are always there, ahead, except
Where are they in winter?
The above poem, The Road, was inspired by remembrances of my father pointing out mirages ahead on the road when traveling in the heat of summer. He would say, "Look at all those snakes up ahead!"  Alas, when we arrived at their location, they had all slithered away.
---
The following poem, Loss, written in 2010, is appropriate for posting today, May 22, 2012, the third anniversary of the earthly death of my middle son, James Michael Chapman. It is an attempt to reflect the sheer emptiness of loss that will never truly be portrayed in words.
Loss
Dark. Black, Inky. Night.
Oblivion.
Cloaking all.
Even the stars send no shine, being
Matte grains of salycilate on onyx velvet.
Even the sound is flat.
No resonance, no ring, no reverberate.
It falls like feathers
Hollow yet filled.
Empty of feeling, affect, love, life.
Loss.
---
            The next poem is asking questions of a specific person. If you know me well, there are clues in the language as to who the person is. Any ideas?
Who Were You?
What was it like then?
How did these things come to be?
The brick wall
The baby girls
The meeting
 Did her words cut deeply?
You knew how the other felt
You traveled the future on train tracks
Who were you really?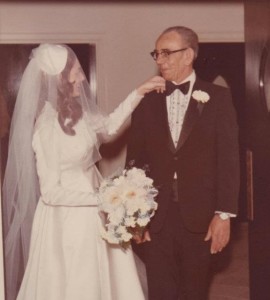 I wish I knew.
The previous poem, Who Were You? is referring to my father. He died when I was only 20, and I never really got to know him as an adult. I won't explain all the details, but the poem mentions some things I wish I could talk to him about.
---
  Written while looking out at the ocean and reflecting on life…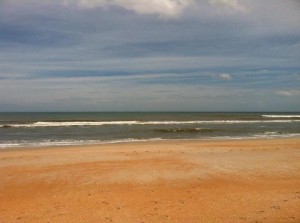 Everchanging
The sea is like that
One day a lake of glass
Sand crystals barely moving
Held in place with salt-crete
Or, a pleasant ride
Slowly rolling, gently washing
Timid baby tootsies
Languidly lulling those beings who dare to float on air
Leaving those who'd rather fly through it
Looking longingly for something more
Or, rage and thunder
Crashing the salt castles, the careful nests
Some flee, fearful of facing the tempest
Those who looked for more now fly
While those who floated now stare with fascination
The glass calm will come again
The pleasant rolling wave will come again
And most assuredly, the storm will come again
Some will flee
Some will float
Some will fly
Life is like that
By Janet Hogan Chapman
August 2012
ESSAYS 
Something about September 
There was a time when I did not think of September as sad. In fact, I looked forward to it. September meant returning to school. As a kid, I loved school. It meant being with friends, having things to do and places to go. It meant the weather would be cooling off, and in those days of no air conditioning, at home or school, that was a good thing. It meant an annual trip to the mountains to see the leaves in their splendor and glory. It meant Halloween was just weeks away, and an unlimited bounty of candy would be mine to devour.
There were no leaf blowers in those days.  Curses on those loud horrid-sounding machines! The scritch-scratching of raking leafs was made worthwhile because we could jump into the piles as a reward. Then, like a cherry on top, we were allowed to burn the piles. What could be more pungent-pleasant than the scent of fall leaves burning? And, if we very, very, fortunate, and our mommas and daddies were in a good mood, we might even get to roast marshmallows on straightened-out wire coat hangers.  Sitting at night, watching the orange embers fly away into the darkened sky like some kind of strange fall lighnin' bug born of the flames, was truly a child's purest fancy.
Then when I'd outgrown trick-or-treating and jumping into piles of leaves and raking leaves was an odious chore, I still did not mind September. It meant high school football games! The delicious excitement of hoping for a date to the game, then ending up going with a bunch of girlfriends and having more fun anyway. September meant pep rallies and snake dances, buying programs and spirit ribbons. Those were the days of trying different routes from one class to another, sometimes a whole floor up or down from the shortest, quickest path, just for a glimpse of him, whoever he happened to be that week. Passing notes with girlfriends in class, faking hall passes to get out of class, claiming cramps in order miss PE. Nothing really bad, just basic teenager mischief.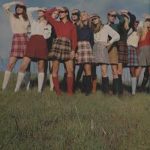 September also meant finally getting to wear my new school clothes. The standard was a pleated plaid skirt, sweater in a coordinating color, knee socks the same color as the sweater, and saddle oxfords or penny loafers. I can remember exactly the combinations I had.  The navy and green Wexford plaid with navy sweater and socks was a favorite since blue was one of our school colors.  The cream, brown, and rust Burberry with brown sweater and socks was a bit different because the skirt was straight instead of pleated.  The yellow and gray Cologne plaid with yellow socks and sweater made do for the gold and white colors of Georgia Tech, the hometown college team. The black and white Hathaway Glen plaid with black sweater and socks, was the most adorable with the black and white saddle oxfords, but the red tartan plaid with a red sweater and socks was cute with the saddle oxfords too and was perfect around Christmas time. In early September, it would be cool enough in the mornings for these outfits, but by afternoon in our three story 1920s era brick high-school building with no air conditioning, it was entirely too warm. No matter, teen aged girls will suffer heat or cold in order to look "cute."
There was not much to look forward to that September of 1970. Suddenly, high school was over and I had no idea what was coming, having skipped my senior year by attending summer school and being handed my high school diploma in the school office with a handful of other students. I had no frame of reference for what September would be like without school. As it turned out, I ended up going to a local college, living at home, and working part time. I kept a tow-hold in the high school crowd, but it was not the same. As the college quarters droned on, with no break in the summer, September lost its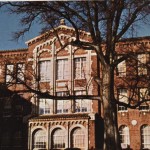 significance as a positive experience for me.
Somewhere in the course of getting married, working, and raising children, September just became a symbol of the passing years. Even after I became a school teacher it held no special appeal. Gone were the carefree days of summer, sleeping in, days by the pool, and going on vacation. Eventually it became more than a symbol of passing years, it became a symbol of sadness. Children left home for college, signifying a monumental change in my role as a parent. A few years later, my health declined and I was no longer teaching. September was just a reminder of what should have been and was now a hollow emptiness.
September, the beginning of the end of the year. Getting older, the year as a metaphor of life, entering the autumn of numbered days. The full richness of summer that I love so much, time spent with family and friends. The pool, the beach, the warmth of sun on my back, riding with the top down. Warm nights outside, lightnin' bugs and butterflies, all topped up with the bliss of air-conditioning.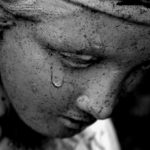 There is just something about September. Those first few leaves that fall in the pool, the different slant of the sun's rays, the shifting shapes of the shadows all announce the coming of the end. The end of the year, and possibly the end of life. Yes, there is something about September. I see it. I feel it in my bones and in my heart. It is, and I am, sad.
j. chapman
September 2016
---
Silver Bullet
There it goes – a Silver Bullet in the sky.
Perhaps silent, maybe a muffled rumble, sometimes a raucous roar.
Within it hold souls with dreams, wishes, sorrows, and pasts,
None with a guarantee of tomorrow.
I like to imagine them, those captive souls. Who are they?
Newlyweds with their elation fading as the fatigue sets in after the nuptials?
The 'unaccompanied minor' wondering what his non-custodial parent has planned, knowing full well that no matter what, it will fall short of his heart's desire, a happy reunited family?
A board member enjoying the business class amenities, his mistress by his side, at the expense of stockholders?
Yet another board member. This one contemplating how he will break the news: the company is folding and thousands will lose their job. He thinks, maybe I should just storm the door, taking myself and everyone else out of this miserable world. After all, who gives a f***?
In coach, the harried woman with two toddlers, one fast asleep on an overdose of Benadryl, the other rhythmically thumping the seat in front of her. The woman is lost in text, oblivious to the annoyed glances of the forward passenger.
The freshly minted college graduate going over interview scenarios in her head, not realizing the position she desperately hopes for has already been filled from within, the interview a sham pretense at protocol.
Yes, they all hurdle through thin air at an ungodly speed. Even though observing from terra firma they appear nearly motionless, except that at one moment they are here at this zenith, and the at the next they are at yet another.
And there could be so many more.
The elderly man leaving his lifetime home town to relocate to a 'senior living' facility near his only son. The son who hasn't seen fit to visit him in the last five years but now wants him close by. Senior living? Might as well be dead, he thinks. And he could be so in the next few moments, except for the physics, the mechanics, the personnel who prevent such a catastrophe.
The camouflaged soldier, wondering what waits for him at home. Can his parents forgive him for throwing away an elite college education for a life of combat? Will his fiance take him back if she learns of his transgressions? Can society back home deal with his manic spurts of violence and opposing bouts of fear and seclusion? He too contemplates ending it all.
Among the saddest of all, near the back of the plane, a mother, father, and two brothers anticipate arriving in an unfamiliar hub to accompany the body of their other son and brother home. His life no more, their own none of them want to imagine. Stunned with grief and unbelief at the sudden tragic loss, the mother thinks she would rather be in a white box in the cargo hold with her dead child. Yet reality and the arms of her husband and sons around her hold her in place.
Oh, there are some happy ones.
The group of girlfriends headed for a spa weekend.
The white-shirted and black-tied young men from Utah starting out on a mission.
The wedding party headed to a fancy destination.
The businesswoman heading home to her children after closing a lucrative deal.
The couple anticipating the vision of their first grandchild.
The retiree travel group setting out on the trip of a lifetime.
Sometimes I am not the observer, but am within the silver shell. Still I ponder each captive soul, where are they going and why? That little nagging unease that there is nothing between me and the earth, save for whatever bags, bodies, animals, wires, tubes, mechanical parts, and boxes containing God knows what fly along in the hold.
Such may be the souls in the silver bullet.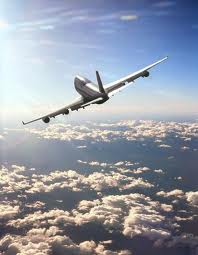 Then there are the others, at least those we know of. Who is to say there are not astral beings, or spirits, or deadly bacteria, or some other as yet undiscovered entity riding along just for the fun of it? No, those are not the others I'm concerned with.
There are the sharp-looking men, and perhaps a woman, their cockpit cocoon shielding them from the common folk.  Oh, they laugh and joke, compare pictures of kids on their cellphones, or maybe even sleep off a few too many from their late-night layover. Oh, for sure, they'll check the gauges when a beep interrupts their banter or the headphones crackle a message. Like Gods, they hold life or death in their hands.
The cabin attendants are another breed. Smiles glued to faces, no matter what. But don't let Deltalina fool you – she has nerves of steel and may save your life with a defibrillator, a blowup slide, or a secreted marshal. All the while serving you up a beverage and a snack. Perhaps on their feet for hours with no sleep or food, each carrying their own emotional and literal baggage.
Yet the silver bullet flies on, rising and falling with unseen currents of air.
That is, unless it is all a figment – a warp of time and space like in a Stephen King novel. Could they, could we, could I, be headed to some unknown destination so far removed from our paradigms that we cannot even fathom it in our wildest imagination?
A touch and go and it is off again. I gaze and wonder what it holds in its belly – dead or alive.
It seems somehow lonely up there, separated from earthly bondage. Oh that I could fly away –
Janet Hogan Chapman
July 2013
---
This essay was originally published for fall of 2014. It bears re-posting. My feelings have not changed!
FALL
Hi friends. There's just something about this time of yea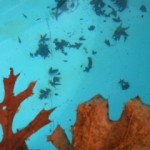 r. The first few renegade leaves drift into the pool. No! My brain screams. I don't want summer to end! Is it knowing that the days will be shorter, the temperature cooler, the light different? Is it a long gone feeling from childhood that barefoot freedom is about to turn to feet clad in shoes and socks? I don't know, but a small sadness creeps up on me as the 90 degree days turn into 80 degree days, then 50 degree nights, then suddenly, it not just cool and crisp and refreshing, it's downright cccoooollllddddd! Yes, 50 degrees feels cold in Georgia!
Fall has it pleasantries. The color, for one. The smell of burning leaves. The color. The high school football games. The color. The trick-or-treaters. The color. And oh, did I mention the color? But even that color is no match for the riot of flower colors in the summer, the taste of a home-grown tomato sandwich, the warmth of sun rays on bare skin, the crashing of ocean waves, the peaceful floating, alone and silent, in the backyard pool. Alas, summer's sensuality cannot be matched.
Maybe the sadness harkens back to the fall excursions to "see the leaves" that used to seem so obligatory. I will never forget my mother saying, every year until the infamous year 2000, "We need to go see the leaves. It may be my last time."  Indeed, 1999 was her last fall and last trip to "see the leaves." Perhaps that is why I don't especially care for an annual fall trip to see the leaves. Yes, the color is beautiful but it seems a garish hootenanny that precedes the funereal gray days of winter.
Like a bear, I wish to crawl in my own little cave and wait out the morbid days. Thanksgiving, Christmas, New Year's, and even Valentine's Day are no longer sparkly shining lights in the darkness. They are more like fun- house masquerades with grotesque images that remind me of those no longer with us. The grandchildren do offer a bright candle flicker of joy, but candle flames are prey to fierce winds and even the fattest pillar eventually burns down.
I know there are those for whom fall is their favorite season. Congratulations! I am not trying to spoil your fun. Enjoy whatever it is that makes you love autumn's song. Let me sleep peacefully through and wake me when spring has truly sprung, and perhaps we can enjoy a brief equinox together before we go our separate ways.
---
Previous Posts
I have complete diary entries for 5 years of my life spanning my teen age years. I've been reading through these and writing thoughts, hopefully in preparation for a forthcoming memoir. This is one piece that describes what I call The End of An Era – my last few weeks of high school. Italics are exact passages from the diary.
End of an Era
My diary record for 10th and 11th grades has plenty of flippant, typical teenager nonsense, but the seriousness grows as time goes on. Incidents like the one with the teacher are more often recorded. I begin to see more of an outward focus although these two years are still dominated by The Boyfriend, who, by the way, ended up in the Air Force Reserves and did not go to Vietnam. Passion and anguish grow more common. My 11th grade junior year would bring things to an unexpected turning point.  Mid-summer of 1969 was up and down. My thoughts were swinging from "I'm so insecure and I just don't understand" to this entry:
                    There really is good in spite of all the bad. It's like inner peace makes outer                        peace. God is majestic and so great. Things are wonderful and heartbreaking.
I was ready for the school year to start and hoped it would be good. At that point I had no idea it would be my last year of school. Once it got started I said I wanted things to settle into a routine. It did not take long for that to happen, but when it did I was not happy. Numerous entries lament that everything is boring and blah. I kept reiterating my love for The Boyfriend, but was in countdown mode for when he would leave for the reserves. I continued to call out to God…
           Things now come to my mind and I don't know how I am going to face them. Dear God, help me. I thank God for being alive but I am very depressed. Everything is wrong. I love —-. I am sick of people. Dear God, please do something! So many things are going on in my mind that I don't know what to think. Dear God, straighten it out!
I was so caught up in missing The Boyfriend there's not a lot else going on in the diaries during those winter months of 1969-70.  I had vowed to be faithful during his six month absence and the entries are filled with how much I miss him. There was some talk about the new preacher being at the church, his cute daughter who was my age, and a boy who kept trying to make out with me, but even the atmosphere there was depressing.  I helped out with children's activities on Wednesday evenings.
Some of the black  neighborhood kids were coming to the activities. Not a problem for me – I loved children. But it broke my heart when they were not "allowed" to go to the fellowship supper in the dining hall after their activities! I don't know that is was said outright "You can't come in to eat" but it was understood. I was becoming more uneasy with these accepted rules. At one point I wrote…
                                 I don't understand people. I don't know what to think. How can some                                                    people hate kids?
Racial unrest was growing at school. Fights broke out in the lunchroom at least once a week. This led up to what I now know was a landmark occasion in my conscious spiritual and emotional growth. I would even venture to say it was a life-altering experience. There was a teacher with whom I had a disagreement about Vietnam. The story revolves around her and a specific group of students. I'm going to call her Miss Big for anonymity here.
I was a junior class officer and was pretty much a brainy girl. My fellow officers were also honor club students and "good" kids. Most of them had Miss Big for English that year. Needless to say, I did not. I had another teacher who was the journalism sponsor. I loved her class and was on the newspaper staff. Somewhere along the way, Miss Big started allowing favorite pet students (mostly my fellow officers and honor club members) eat lunch in her classroom instead of going to the cafeteria. This way they could avoid the "unpleasantness" associated with eating in the cafeteria. It just did not seem fair!
My sense of fairness has always been strong, and this
situation galled me to no end. I'm sure there must have been a little jealousy too.  I decided to take action in the form of an anonymous letter to the editor in the school newspaper. I wrote the letter and expounded on how it was not fair that some teachers gave privileges to their pets that were inequitable and contributed to some of the unrest that was taking place. If some students were going to be able to escape the chaos of the cafeteria then we should all have that option and be allowed to eat anywhere we liked. I knew the source of the letter would be obvious. The letter was written with the help of other newspaper staff members who agreed the situation was not fair, but they did not have the personal vendetta I had with Miss Big.
The letter was produced and given to our teacher/sponsor, who had to approve anything that went in the paper. She asked if we were sure we wanted it printed, and of course we said yes! She allowed the letter. At the time I did not understand how brave this teacher was. Now, looking back with the years of experience I have as a teacher, I can see what an act of courage it was for her to allow this letter, knowing it was directed squarely at a co-teacher in her own department. And what a lesson it taught us as students to know that we could speak out and not be censored!

Surprisingly, there was little fall-out as a result of the letter. The students that ate lunch in her room returned to eating in the cafeteria.  However, there was a footnote to the whole incident. One day during class, a black student burst into Miss Big's classroom wielding a knife. Remember now, this is 1970. Some of the boys in the class were able to overpower the intruder. It seemed to bring the seriousness of the racial unrest in the school home to roost.
It was during that spring that I started truly hating school. I had loved school all my life, but it wasn't fun anymore. I had no boyfriend there, did not really fit in with any one group of kids, and was sick of being afraid and on edge. I did not know what I wanted, but I knew I did not want to be there. I had a general feeling of unrest and impatience. The Boyfriend had returned from his basic training and after all that angst I broke up with him about two weeks after he got home, yes, after counting down until he left and counting down until he returned! That alone was momentous.
Somewhere along about this time, word got out that it might be possible to attend summer school and graduate in August, eliminating the entire senior year of high school! Somehow, I convinced my mother that this was what I needed to do. I had no idea what I would do when I did get out, but that was inconsequential to the idea of being OUT OF SCHOOL. My diary makes this clear…
            I can't believe everything that is happening. I can't wait to be out of school. Only 3 more months! I am so mixed up. I don't know about anything! And I don't mean just —-, I mean everything! I am sick and I have to go to school and nobody understand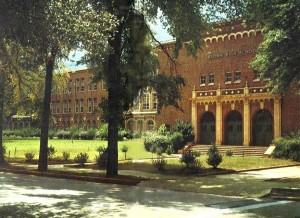 s what I want to do, only what THEY want.
The last week of my junior year illustrated just how quickly things were happening. I don't give details in the diary but I start the week before saying I don't want to be at school the next few days. I went to school on Tuesday June 2nd and said that it started out terrible but ended up ok. I went that Wednesday and wrote that it was my last "real" school day. Rumors were circulating about fights and rioting the next day, which was to be the last day of the school year, so I did not go to school that Thursday. There were, in fact, several fights that day, even among girls. I missed not only my entire last year of high school, but the last day of my last year! The next week, on June 9th, I began summer school. It was a beginning of sorts, but it was more of an end to innocence, ignorance, and oblivious existence. I was 16 years old.
---
Posted August 2014:
The short passage below is the foreword to "Becoming No One," a memoir in progress.
Becoming No One
Foreword
"Writers have an obligation to tell the truth as they see it." Anne Lamott.  These are true stories as I remember them, cry over them, smile at them, and write them.  There are some very pretty truths in these stories, but alas, the truth is not always pretty.  Some of the truth in these stories is horrible, ugly, and revolting. You will see the "n"used. I cannot bring myself to voice or write that racial slur even now, although there was a time in my life, long, long, ago, when I didn't think twice about it. Everyone on the planet will recognize some of these truths. If you are fortunate, you will recognize many of the good ones and few of the bad ones. If you are normal, whatever that is, you will recognize many of both. If you are unfortunate you will recognize more of the ugly than the sweet. You may laugh, you may cry, as you come along with me on my journey to becoming no one. Mostly, I hope you identify with that which makes us human, the stories that are written on our hearts and souls.
---
50 Year Reflection
By Janet Hogan Chapman (aka GeorgiaJanet)
           It was a time for learning, leaving, giving, taking, anger, and love; but most of all it was a time for change. A time that is no more and shall never be again. We lost our neighborhoods, our schools, our churches, and our way of life. If anyone had a right to be angry, it could have been us, our youthful eyes unable to see the injustice of our life as it existed. Unable to see that even more than us, they had a right to be angry. They had been denied so much: our neighborhoods, our schools, our churches, and our way of life. But most importantly they had been denied opportunity, respect, and dignity.
          Oh, they had their own way of life and I'm sure many of them loved and cherished it as much as we did ours. But then, one never knows just how much a place in time is treasured until it is no more. Yet I imagine there are few of them who fondly reminisce and long for that time and place the way we do. It was doomed from the beginning, as any evil veiled in good intentions always is, just waiting for the righteousness of time to triumph over wretched disparity. They wanted ours, and who could blame them, or anyone for that matter, who coveted what, seemed to us, in our childlike and limited experience such a magical place? The enchanted brick sidewalks, towering old trees, pep rallies, football, fairs, and Dixie? There is no separate but equal and, sadly, there was not to be an "us and them" together. It would not happen.
Someone I once knew often used a matter of fact phrase when wishes were expressed or desires were revealed. "You're not going to get it," she would say, deflating any hopeful expectation. Strangely enough, they did get it. The neighborhoods, schools, and churches became theirs. It took only one dark-skinned buyer to move from the alleyway to the paved street to send terrified mid-century whites on a never-ending trek. Suddenly, a spiteful surprise: when they did get it, it was no longer the same. Not the same neighborhoods, schools, churches, or way of life. Oh, undoubtedly those things became theirs, and in doing so, were no longer the enviable enchanted places they once were. They became "theirs", not "theirs and ours." No longer ours, only theirs. What was once ours was no more. It could not be reconstructed or reincarnated. Like a fantasy world, it now exists only in our minds. Some of our eyes have shed the protective cover of youth that obscured the horrible realities of the pre-civil rights era. For some it has come naturally and easily, as night eases into dawn and a new day. For some it has been a struggle, a forceful rendering resulting in fragile compromise and reluctant acceptance. For some it has not and never will occur. Those whose hearts and souls are too encased in bigotry to break free of prejudice may remain forever in their prisons of hatred, but the rest of us will move on.
We are rushing headlong towards not just a homogeneous United States, but an entire global puree. As Thomas Wolfe so eloquently put it, we can't go home again. Yet William Faulkner's just as eloquent statement also applies: "The past is never dead. It's not even past."  It must be written down, the bad and the good. The stories and tales. The tears, the terror, the ours, the theirs.  It must be preserved to show that we, yes, we, not us or them, but WE can move forward, together. If not, then God help us all.
---
This post is an essay I entered on www.midlifecollage.com. It did not win first place but did have a respectable showing!
I Almost Forgot
By Janet Hogan Chapman  (aka GeorgiaJanet)
The sea breeze was cool on the flesh as the early summer sun slipped among the high clouds for a nap, and I thought of doing the same, but first – I will practice mindfulness as my therapist so passionately recommends. The inventory begins. My eyes were scrunched against the assault of briny air. Wisps of hair, escaped from my ponytail binding at my nape teased my neck and ears. A slight turn shifted their play and moved the incessant whooshing to my other side. The conscious loosening of my shoulder blades drained tension like the receding waves erased marks in the sand. The occasional piece of shell or debris marred the satin sheen of the wave's retreat here and there, just as the muscle twinges could resurrect my remembrance.
I continued my mindfulness experiment. Moving below the shoulders, between breast and collar bone, coolness prevailed on blotchy-tanned skin as aging skin is wont to do. No pretty solid olive here, as once upon time there had been. But there was no pain, no tingle, no ache, and again I almost forgot. But then, moving out on the same plane to my upper arms the coolness of the breeze on the surface could not cover the throb deep within the muscles and the bursa between. It was constant, again like the waves continually hammering the shore in front of me. The tympanic pounding never lets me forget. I accept this and move on. The breast and diaphragm register my breath. I feel air move in and out effortlessly. I am not under duress. Descending further, my stomach is at rest and again I almost forget, except the calm and lack of dyspepsia are so rare it is notably surprising. In such stark contrast to my usual state I am in wonder and awe of it, savoring this blessing for the rare treasure it is – a beautifully felt but unseen gift.
Again moving out on the plane that in my sitting position is level with my middle, I come to my hands. Ah, the hands! How they belie the calm of the torso. The fingers curl in their contracted state of repose. The hands' peaceful appearance, like the ocean surface on a windless day, covers the current flowing beneath. But the swells between the fingers are there, just like the swells in the sea. Unlike the throb of the upper arm, the deep heat and tenderness in the hands runs constant. Beginning as a mild glow in the wrist it oozes downward into the distended goose-head of the finger roots, the heat and intensity growing, forming a lava-like dome of pain. The surface radiates heat as the inflammation permeates down through the palm.  Finally, the sludge diverges into individual rivers down each finger. I cannot forget.
Back to the core. The bowels, like the stomach, are pleasantly and unusually serene. I lift a silent prayer of gratitude for this small but significant pleasure, and again I can almost forget.  Then a small inkling of urgency makes itself known. Not truly a part of my almost forgotten constant companions of FM (fibromyalgia) and RA (Rheumatoid Arthritis), but distant cousins in my extended family of maladies with which I contend. The very blood of life pulsing in my vessels and through le coeur tends to pound too persistently. A slurry of chemicals, reduced to a rainbow assortment of pills and capsules, keeps the blood and fat from bursting my heart and brain. Miraculous alchemy! Taming the wild pulse while urging the body to rid itself of unwanted fluid and byproducts. It has successfully beaten the blood's pressure from a damaging torrent to a manageable course by diversion. The detour of my mindful body-map roadtrip satisfied, I move on.
Fulfilling the necessities of the body can sometimes help me almost forget. I recline again to continue my journey. A moment of respite, then the slight reminder. Where hips meet chair (despite the generous padding of adipose tissue) the lurking pressure points are revealed. Not an extreme flare as they can be at times, but just enough as if they are saying, "Forget about us? Never!" It is the same with those annoying mid-leg knobs. Not excruciating, but gentle reminders that they are not to be forgotten either. Finally, the pedicured foundation. Sand presses into my soles. An occasional precocious wave cools and siphons away the heat that equals that of the hands. Even at rest, my feet relay messages of their role in the general malaise of my body, content to smolder rather than rage as long as I don't submit them to the chore of supporting and transporting my body. I can gaze at the magnificence of the sea, the sand, the sky, life in general, and I can almost forget. Almost. As the sun slips behind another cloud for an afternoon nap, I slip beyond my own veil of wakefulness and abandon my body to sleep, sweet sleep.